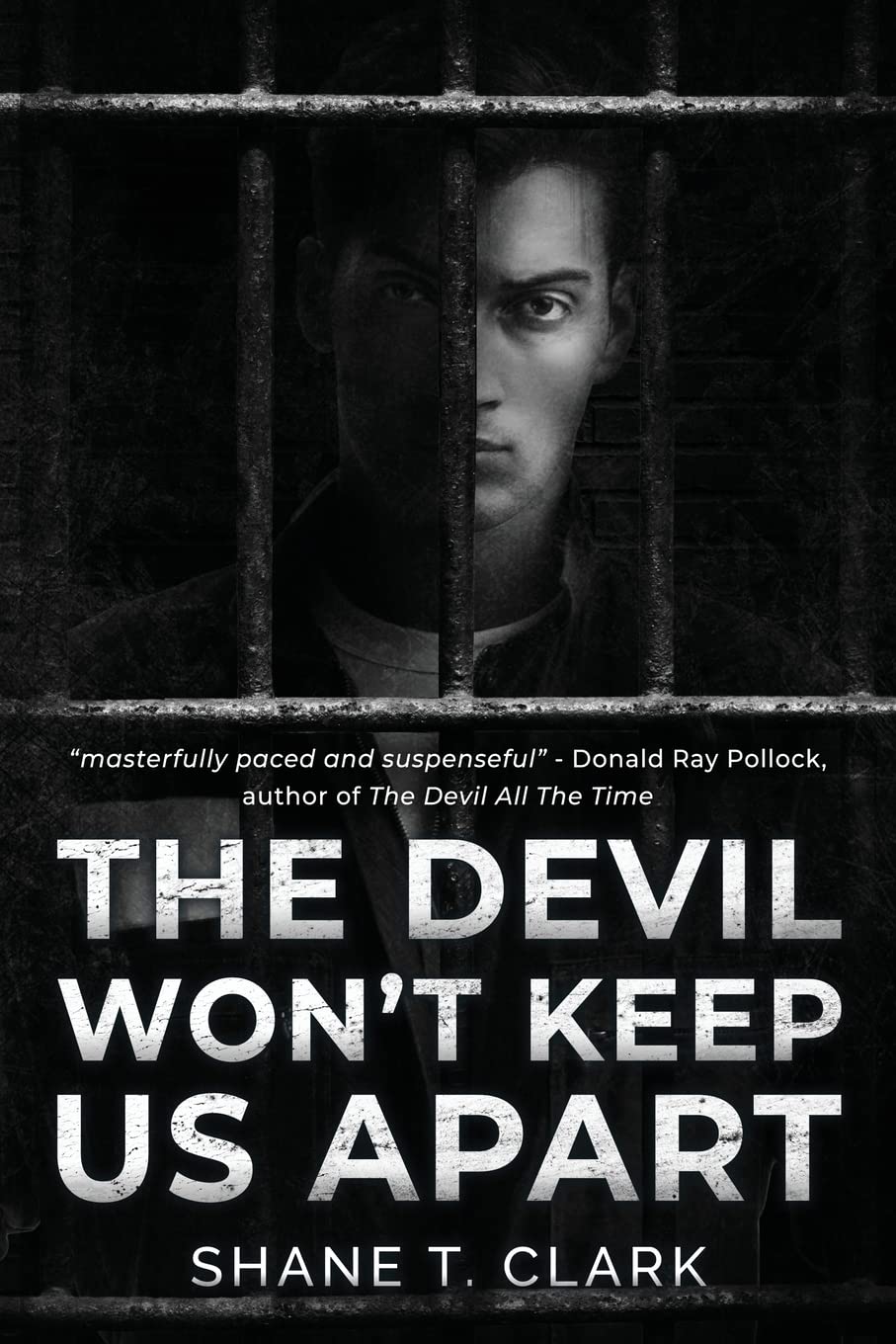 Coming of Age / Thriller
Date Published: April 27, 2023
Publisher: ‎
MindStir Media
"I realize that saying, The Devil Won't Keep Us Apart, Shane Clark's
gritty novel about friendship and revenge is masterfully paced and
suspenseful to the upmost degree sounds like the usual promotional B.S, but
honestly, people, this book kept me reading way past my bedtime, and I don't
find many that can do that these days. I can't wait to see what he comes up
with next."
Donald Ray Pollock, author of Knockemstiff, The Heavenly Table, and The
Devil All The Time
Some vendettas can never be forgotten…
When Sherman Rehabilitation Center suffers its first murder in decades,
authorities race to find a motive as the media swarms. The brutality is
unprecedented, even in a prison setting. One week later,
eighty-seven-year-old Elmer Ray walks into the local Ohio Highway Patrol
Post, claiming he has the answers. First, they need to hear about the two
most interesting people in the world: Adrian Franklin and Conner
Wallace.
Adrian Franklin, the young neighbor of Elmer Ray, lived a troubled life of
neglect and abuse. He had a bad haircut and a worst nickname. The older man
tries to take the boy under his wing in a way no one else has ever done. For
Adrian, most see a quick temper and lost soul. Elmer sees something
different in him, a sense of loyalty and a yearning to be loved.
Conner Wallace, a British National, a drifter on a motorcycle, and a
pugilist with a quick wit, roamed the west and lived by an unbreakable moral
code that got him in more trouble than he bargained for. After a five-year
bit in a Nevada prison, he finds a safe haven in the underground fight scene
on the shores of the Pacific Ocean.
What does a young boy and foreigner have to do with a brutal prison murder
in the sleepy town of Sherman, Ohio? Only Elmer Ray knows the answers. And
he isn't giving them until the Post Commander hears how their lives converge
with an Appalachian drug dealer, a sexual predator, and a mob boss to
influence the brutality in that prison cell.
The Devil Won't Keep Us Apart is a shocking and raw account combining a
coming-of-age tale with a disturbing psychological thriller.
About the Author
Shane T Clark hails from Chillicothe, Ohio, where he lives with his wife
and four kids. He played football at Ohio State University, including in the
1997 Rose Bowl. He earned a Bachelor's Degree and a Master's Degree before
being employed by the State of Ohio for the past twenty-four years, and he
also has taught Sociology, Criminal Justice, and Deviant Behavior courses as
an adjunct professor for ten years.
An avid reader and traveler, he hopes to live in a van and travel nonstop
around the country when he retires. The Devil Won't Keep Us Apart is his
first novel with at least two more on the way.
Contact Links
Purchase Links