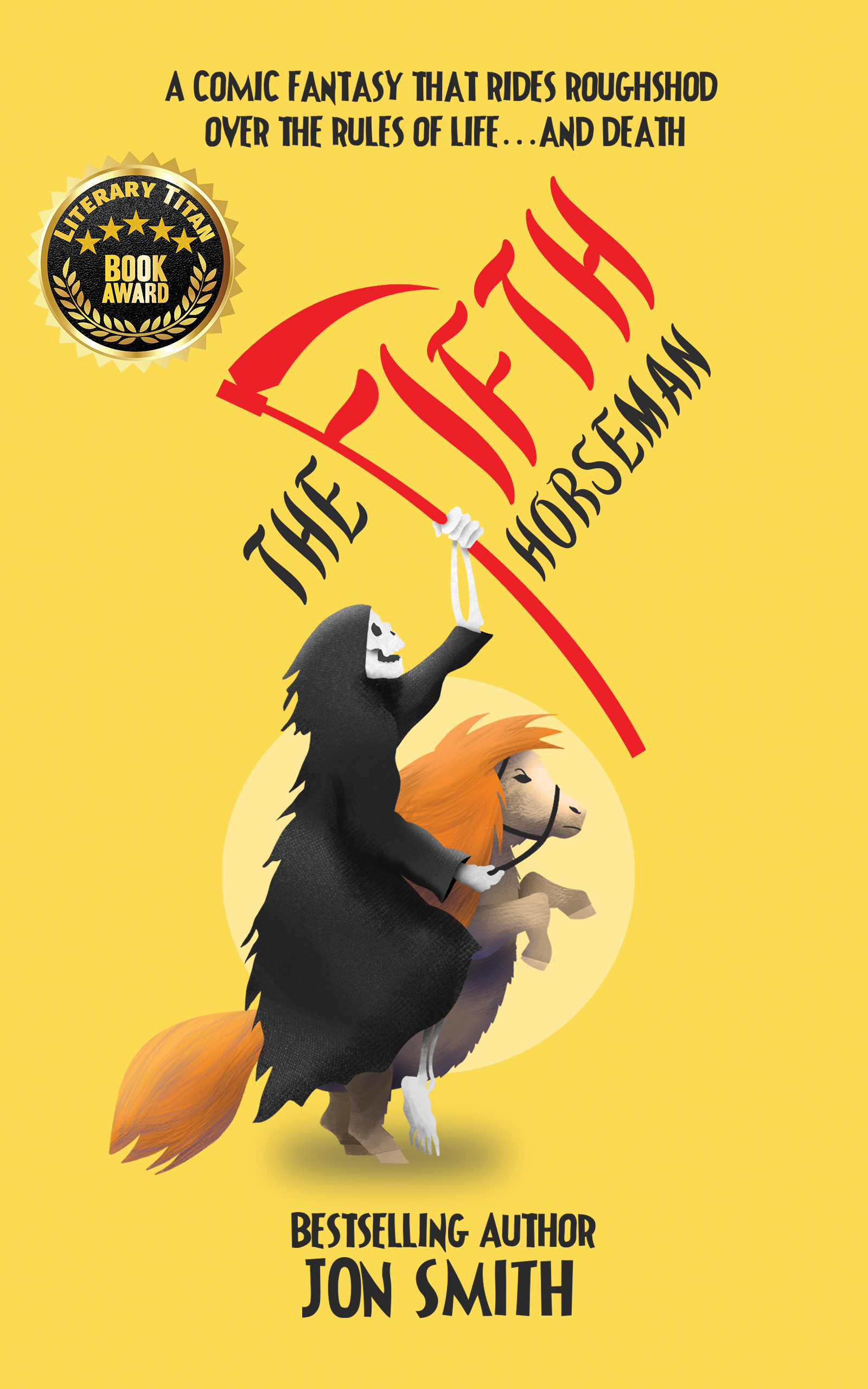 Comedy/Fantasy/Mythical Realism/Fiction
Date Published: 02-07-2023
Publisher: Balkon Media
Internationally published bestselling author Jon Smith makes his adult
debut with The Fifth Horseman, a modern comic fantasy that rides roughshod
over established mythology and the rules of life… and death.
The Fifth Horseman is a darkly comic tale of two thirty-somethings caught
between our world and the afterlife, who must embrace their role as reapers
to prevent the End Times. The Hitchhiker's Guide to the Galaxy meets Father
Ted, perfect for fans of Ben Aaronovitch, Terry Pratchett, and Neil
Gaiman.
Death is just a day job you can't quit…
Emma and Mark had a bad day. The worst part of it was dying. But, according
to Death, the Rider on the Pale Horse and first horseman of the apocalypse,
things aren't that simple. Turns out the sand in their hourglass is
stuck in place. Somewhere between life and death, they're put to work
as Death's assistants, reaping the souls of the living until
it's time for their final clock out…
To compound matters, despite their omnipotence, the four horsemen are
facing an existential threat – one they're ill-equipped and
ill-prepared to combat.
Emma and Mark must reap like their afterlives depend on it, to help prevent
the End Times – even if it means scuppering the one opportunity they
have at being granted a second chance at life.
Filled with humour, romantic tension, and suspense, Jon Smith utilises a
witty, lightly sarcastic ensemble of flawed but loveable characters. It will
appeal to mainstream fantasy readers and hopeless romantics, as well as
those who enjoy a good story and a good laugh.
About the Author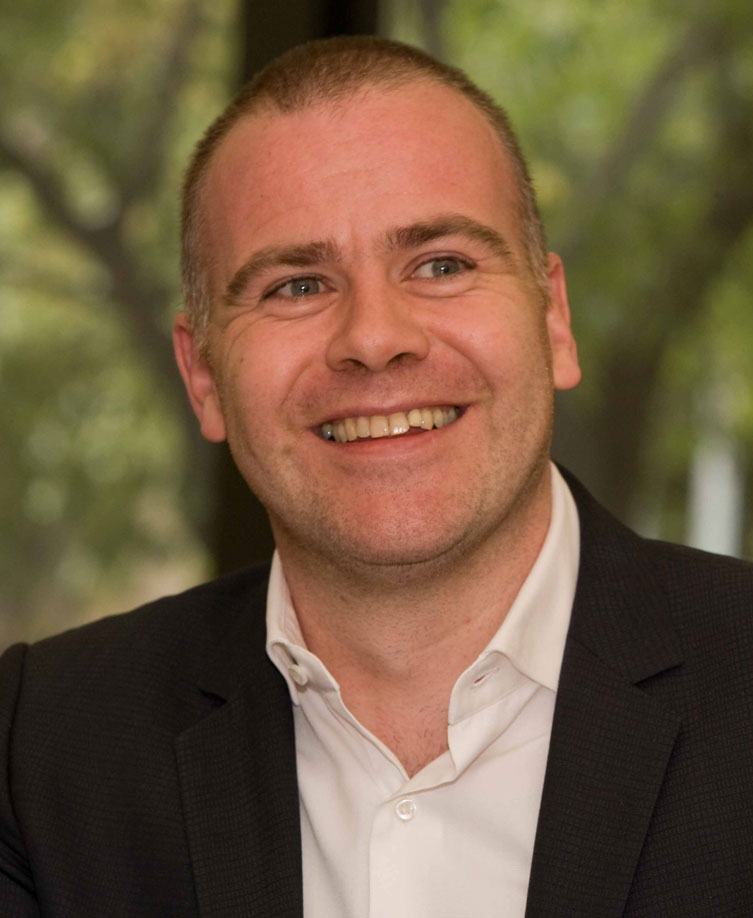 Jon Smith is the bestselling author of 14 books for children, teens, and
adults. His books have sold more than 500,000 copies and are published in
seven languages.
In addition to writing books, Jon is an award-winning screenwriter and
musical theatre lyricist and librettist with productions at the Birmingham
Hippodrome, Belfast Waterfront and London's Park & Waterloo East
theatres.
Jon enjoyed a happy childhood—making daisy chains, holidays in the
sun and an obsessive interest in all things fantasy. No brace, few spots and
only one broken bone and one broken heart (not his). It all went
swimmingly.
Father of four, he lives near Liverpool with his wife, Mrs. Smith, and
their two school-age children. When he grows up he'd like to be a
librarian.
Contact Links
Purchase Links