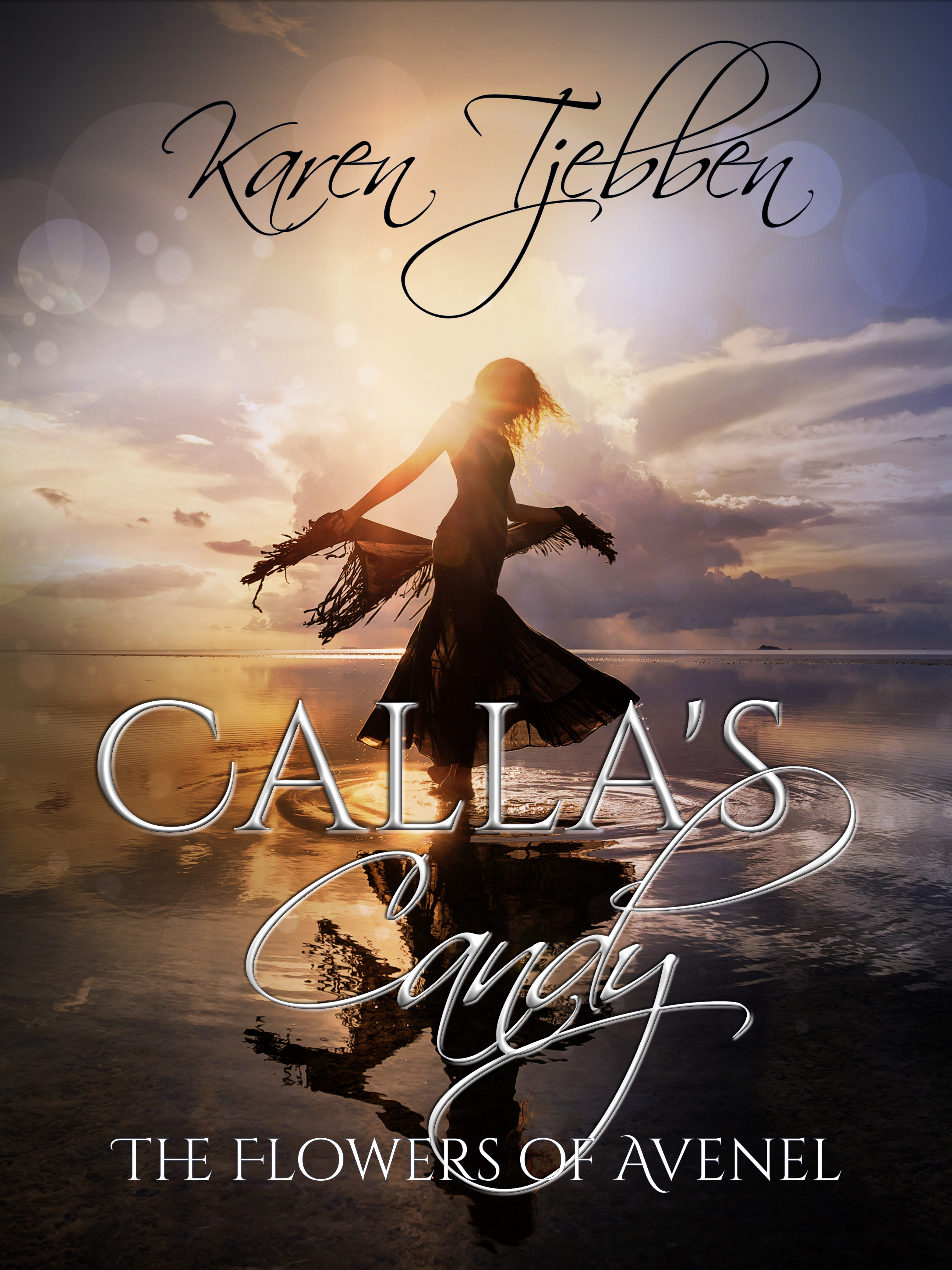 The Flowers of Avenel Book 5
Contemporary Romance
Date Published: 05-31-2022
Sugar flows through Calla Taylor's veins, so owning her own candy
shop is her dream come true. She has independence and the chance to surround
herself with her passion… candy. But life in Avenel, a small island
town, has its challenges. The summer's hurricane season hit her hard,
and now that winter has begun, she's not sure Calla's Candy can
hold out until the warmer temperatures lure tourists back to the
beaches.
Ash Singh has it all: good looks, a charming personality, and a pile of
money that just continues to grow. He also has a broken heart. Because of
the hellish way his last relationship ended, he wasn't sure he could
ever love again. But meeting Calla changed everything. It started small.
When she smiled, the jagged edges of his heart found their match and sealed
together. Her laugh revived a pulse that sent need and desire through his
soul. But when he held her in his arms as they danced, he felt something he
hadn't felt in a long time. Hope.
But one thoughtless act cuts Calla to the core and threatens the hope that
took root in Ash's soul. He sets out to not only save his relationship
with Calla, but he vows to save Calla's Candy too.
Excerpt
Excited jitters ran through Calla as she sat next to the gorgeous man she'd instantly believed to be out of her league. She wasn't good at flirting. She didn't bar hop in hopes of finding a man. And just a few bad dates arranged on the internet had cured her of her willingness to give the web a try.
In her heart, she knew that she wasn't the type of woman that a man of his looks went for, but it would be fun to pretend they had chemistry while at the wedding reception.
Ashwin twisted his torso so he could look directly at the beauty. He rested one arm on the back of his chair and leaned towards her. He said, "If you don't mind me saying, you make that dress look amazing." Once the words were out, he knew they sounded cheesy, but her beauty and that dress had his brain spinning. The lack of sleep mixed with the whiskey he'd already consumed didn't help either.
Calla blushed, embarrassed by the praise, and a little shocked. She'd been nervous about wearing such a glamorous dress to the wedding since she didn't want to be overdressed, but when she spotted this dress at the Goodwill on the mainland, she knew she had to have it. She'd paid less for this Oscar worthy dress than a t-shirt at Target.
She loved everything about the dress. The soft velvet fabric, the deep burgundy color felt regal, and the miraculous truth that despite the dress fitting her like a glove, she didn't feel pudgy in it. Somehow, the dress minimized her love handles. Her working theory on that miracle was that the dress maximized her ample breasts which then drew attention away from her muffin top. In this dress, no one would even notice her waistline.
But in this dress, she felt beautiful. Not only beautiful, but worthy of thinking of herself as beautiful. She knew that didn't make sense. A dress or her appearance didn't make her worthy of thinking positively about herself, but she couldn't deny that she felt amazing.
Wrapped in the rich fabric, it was almost like she'd shed the chrysalis of modesty and accepted herself for the gorgeous butterfly that she is. She wanted to be looked at… admired… cherished. And her heart raced a little faster when the hunger in his eyes lapped over her.
Was this what if felt like to irresistible?
"Thank you," she replied. God, she could feel herself getting turned on. She hadn't felt that fluttering of lust in her core for too long. His confidence and self-assuredness touched her primal needs. And with his looks, even the married women were staring at him.
Her breathing hitched and she willed herself under control. "You look quite dapper yourself, Mr. Sing."
He ran a hand down the lapel of his suit jacket. "This old thing," he teased with a confident wink. He was used to dressing to perfection. His parents had instilled in him the belief that first impressions mattered, and that people did judge a book by its cover. That was just the way the world worked. He'd been skilled in the ways to impress and wow the people that he met.
Calla bit the inside of her lip. She didn't want to say anything stupid. This gorgeous man turned her thoughts to mush. She wanted to run her fingers through his black hair. She couldn't decide if his hair was wavy or curly. But his eyes stole the show. Those brown eyes had hints of a lighter color swirling in them. Was it blue or green? She couldn't say for sure, but his eyelashes worked overtime summoning her attention. They were the kind of eyelashes that women paid good money for.
His kissable full lips demanded their share of attention too. Her stomach fluttered at the thought of his lips pressing against hers. God, just the thought gave her goose bumps. Their fullness gave her the impression of strength and boldness. Would they feel like an intimate caress as they traveled over her body?
"You can call me Ash. May I call you Calla?" he replied. "That's a beautiful name."
"Yes, and thank you." The deep tones of his words resonated over her and awoke the butterflies within her. She dug her nail into the skin around her thumbnail, hoping the discomfort would settle her attention on something other than how amazingly hot he was and how nervous
that made her.
He cleared his throat and continued, "Calla… How did you end up named after a flower?"
She gave him a coy smile with a raised brow. "I'm impressed that you know that." Most men had no clue that Calla was a type of lily. "That's a funny story. I'm lucky I didn't end up being named Bird of Paradise," she chuckled.
He liked the sound of her giggle, friendly and sweet, pleasing to his ears. "Then please tell me." He leaned closer, "And by the way, you could totally pull off Paradise for a name."
She laughed, thankful that her name wasn't Paradise. Middle school and high school had been bad enough. With a name like Paradise, her life would have been hell.
About the Author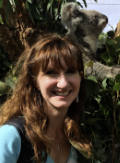 Karen Tjebben lives in central Georgia with her wonderful husband and twin
daughters. She loves traveling the world. Whether it's to the heights of
Yosemite, the white sands of the Caribbean, or even Down Under, she's always
ready to pack a bag in search of inspiration. She enjoys creating worlds
filled with unique characters that will delight and raise goose bumps on her
readers.
Contact Links
Purchase Link