A Chance for Us by Corinne Michaels is now live!
My marriage started as a lie.

But some lies are worth telling.

My father's dying wish was to walk me down the aisle, and I'd do anything for him.

Even marry a man I don't love.

So when my fiance jilts me only days before the ceremony, I turn to my college friend, Oliver Parkerson, and convince him to marry me.

My family hasn't met either man, so I'm confident we can pull this off.

But the feelings, our touches, the way my heart beats for him… none of it feels pretend. The way he holds me at night and carries me through loss tells me he's not acting either.

I didn't mean to fall for my fake husband, but real love was the one thing I couldn't predict.

Except, nothing built on lies can last–I know that better than anyone.

But the truth might tear us apart forever.
Download today on Amazon, Apple Books, Audible, Barnes & Noble, Google Play, Kobo!
Amazon: https://geni.us/ACFUAmazon
Apple Books: https://geni.us/ACFU_Apple
Nook: https://geni.us/ACFUNook
Kobo: https://geni.us/ACFU_Kobo
Google Play: https://geni.us/ACFUGoogle
Audible: https://geni.us/ACFU_Audible
Narrated by: Zachary Webber & Vanessa Edwin
Goodreads: https://geni.us/ACFUGR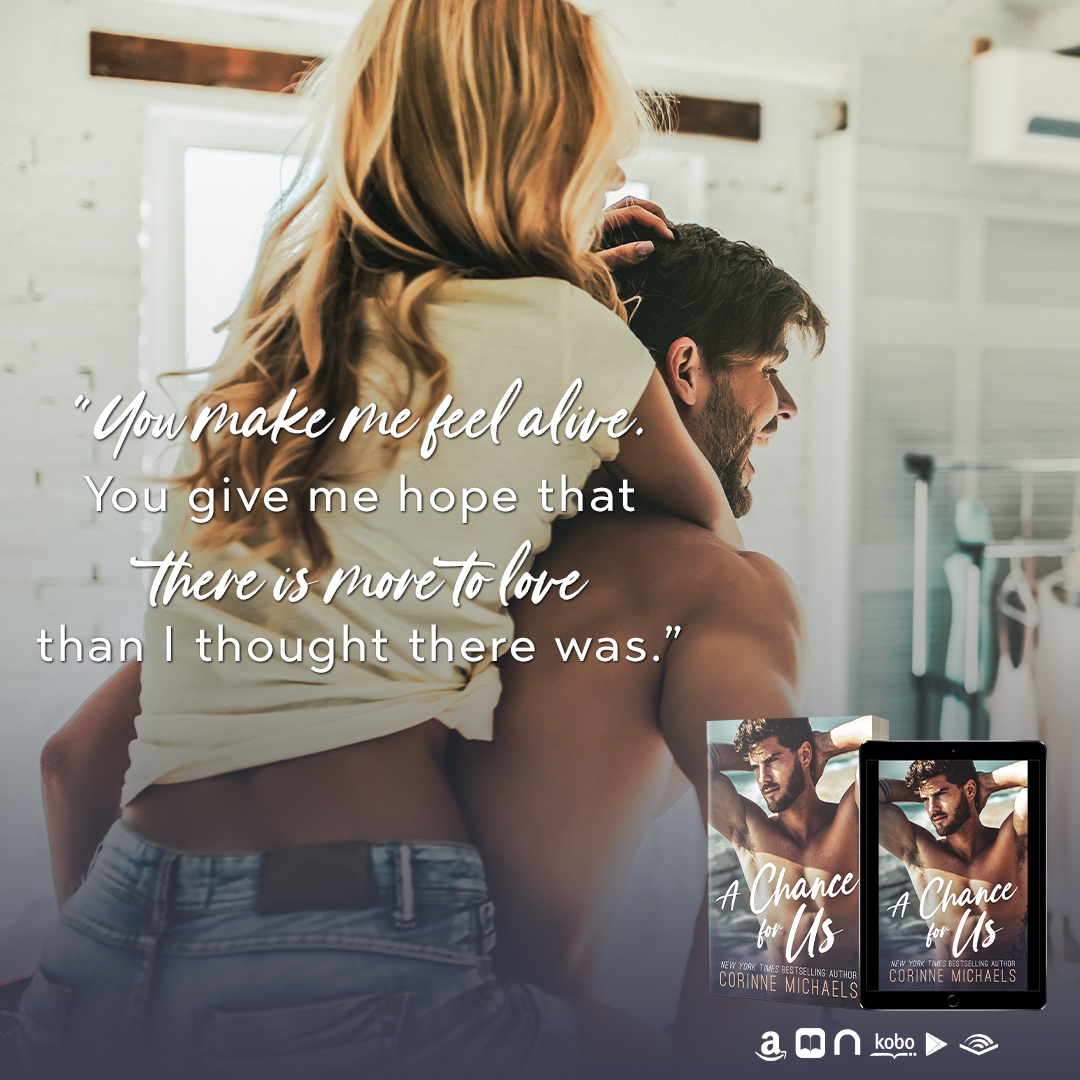 Meet Corinne

Corinne Michaels is a New York Times, USA Today, and Wall Street Journal bestselling author of romance novels. Her stories are chock full of emotion, humor, and unrelenting love, and she enjoys putting her characters through intense heartbreak before finding a way to heal them through their struggles.

Corinne is a former Navy wife and happily married to the man of her dreams. She began her writing career after spending months away from her husband while he was deployed–reading and writing were her escapes from the loneliness. Corinne now lives in Virginia with her husband and is the emotional, witty, sarcastic, and fun-loving mom of two beautiful children.
Connect with Corinne
Website: http://corinnemichaels.com
Goodreads: https://bit.ly/2N1H2Gb
Amazon: http://amzn.to/1NVZmhv
Facebook: https://bit.ly/1iwLh6y
Facebook Group: https://www.facebook.com/groups/corinnemichaelsbooks/
Instagram: https://bit.ly/2L1Vzo6
Twitter: https://bit.ly/2Jcp29z
TikTok: www.tiktok.com/@corinnemichaelsauthor
Bookbub: https://bit.ly/2yc6rss
Pinterest: https://bit.ly/2m7MkEL
Verve: https://ververomance.com/app/corinnemichaels
CMBOOKS TO 77948